There's nothing to beat escaping to the hills for a day…or a few days. It has to be said, hill walking with two Beagles isn't the easiest thing in the world. In fact it's damn hard work – especially on the way down. It also tends to get very noisy when Biggly boy's baying echos and he thinks there's a whole pack of Beagles out there calling to him! But despite these difficulties I think we're all agreed that hill walking is our favorite activity.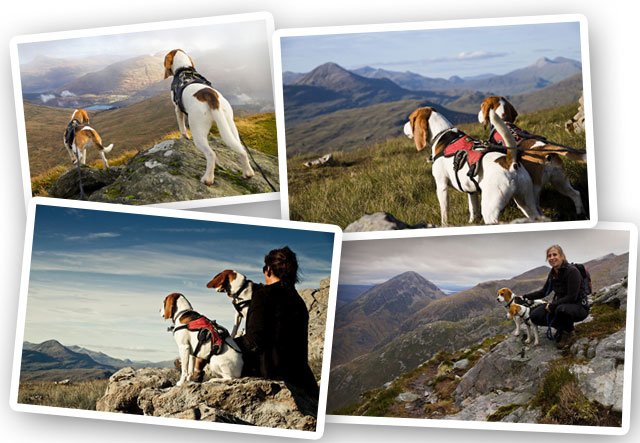 We have plenty of hills close enough for a day trip – Loch Lomond & the Trossachs and Dumfries and Galloway are a fairly short drive away. Beanie and Biggles have their own caravan for longer trips. We used to go to hotels but that tended to get a little bit embarrassing when Biggles insisted on alerting all the residents to every creaking floorboard, flushing toilet or hooting owl. Beanie's specialty was raiding our plates (and waitresses trays!!) at meal times.

Biggles 'roughing it' in our caravan
Here are a few more photos from some of our favorite walks.