A while ago Beanie and Biggles' exploits caught the attention of a journalist writing for the RBS and Nat West magazine, Sense. She was particularly interested in their canicross adventures. She wrote a short article about Paul, Beanie and Biggles and the publishers sent along photographer Murdo Macleod to take photographs.
I was over the moon when this photo appeared with the article as a double paged spread in the current edition of Sense. As Paul is the photographer in our family it's very rare to get a nice picture of him with Beanie and Biggles.

photo copyright Murdo Mcleod
Murdo also took some other lovely photos which he kindly sent to us.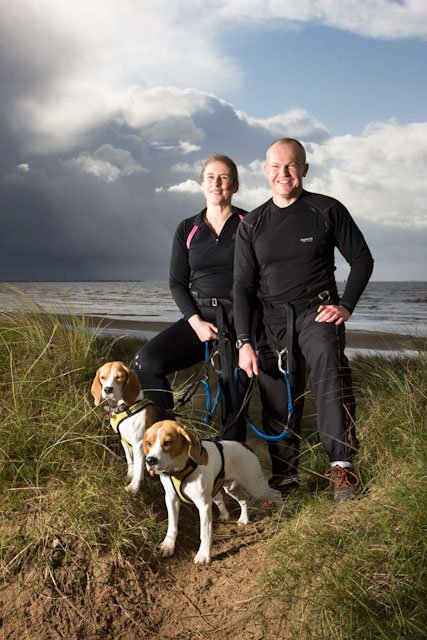 photo copyright Murdo Mcleod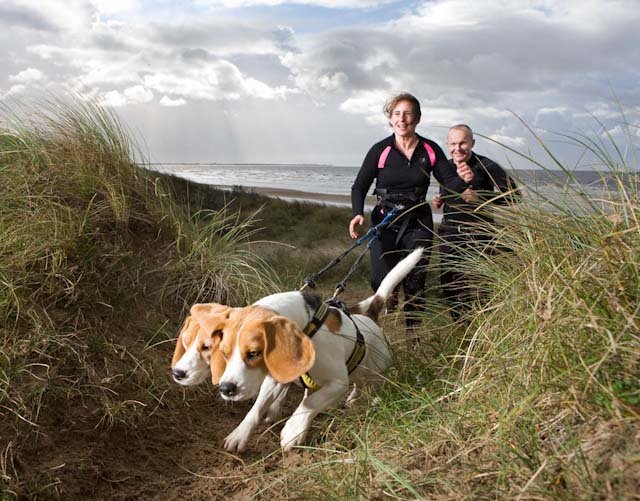 photo copyright Murdo Mcleod